Best Sports Data Analyst Jobs of the Market
Find your next job in Sports Data Analytics. Check out the best job offers in Data Analytics from the best sports companies.
Trusted by global brands in Data and AI
---
No results found
You have filters applied. Press the button below to clear the filters
Imagine the thrill of the game - the adrenaline rush, the cheers, the unpredictability. Now imagine being the wizard behind the curtain, the person who unravels that unpredictability, turning it into something understandable, actionable. This is the exciting world of sports data analyst jobs. In the vast universe of sports, where physical prowess meets tactical genius, there's a special place for those who can decode the story that numbers tell.
Understanding sports data analyst jobs
So, what exactly does a sports data analyst do? Simply put, they're the person who dives into heaps of data related to sports - think player stats, team performance, competition analysis. They slice and dice this data to provide valuable insights that can help teams make informed decisions, whether it's about next week's lineup or a new training regimen. Sports data analysts are integral parts of the team, but they don't usually have lockers. Their turf is usually an office or a meeting room, where they collaborate with coaches, managers, and other key decision-makers.
Skills and qualifications needed for sports data analyst jobs
To dive into this exciting field, you'll need a combination of technical prowess and a deep understanding of the sport you're analyzing. You'll often find job descriptions asking for a degree in a field like statistics, data science, or computer science. But what about the languages you'll speak? Well, not French or Spanish, but Python, R, or SQL - those are the tools of your trade. And don't forget about statistical analysis; you'll need to master the art of turning raw numbers into meaningful patterns.
But what about the non-technical skills? Well, these are just as vital. Good communication skills will be essential, as you'll be translating complex data into insights that a non-technical audience can understand. You'll need to be a problem solver, someone who can think critically and make sense of complex data sets. And, of course, a passion for sports. You'll need to understand the ins and outs of the game you're analyzing to make the most out of the data.
The impact of a sports data analyst
The influence of a sports data analyst on a team's performance is not just significant - it's transformative. Have you ever wondered how a team suddenly rises from being a mid-table struggler to a title contender? Often, there's a wizard wielding the wand of data behind such turnarounds. Whether it's identifying a competitor's weakness, improving player performance, or mitigating injury risks - data analysis plays a crucial role.
Take player recruitment, for example. Remember the movie Moneyball? Brad Pitt wasn't just acting cool. His character, a baseball team's general manager, revolutionized player recruitment by leveraging data analytics - in real life. That's right. Data analysis is not just a fancy buzzword. It's a game-changer.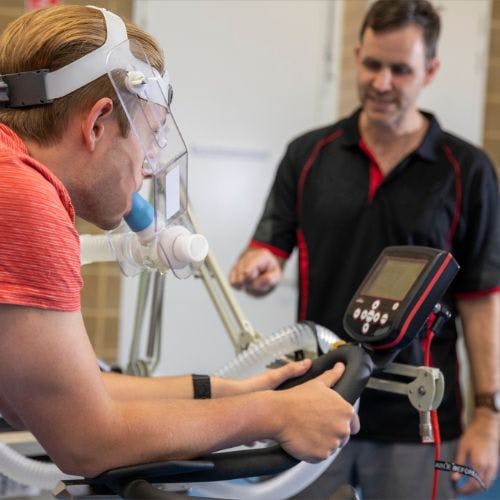 How to become a sports data analyst
Now, you're probably thinking, "This all sounds great, but how do I become a sports data analyst?" Well, I'm glad you asked. First, it's crucial to get a solid education in a related field. Degrees in data science, statistics, computer science, or even sports management can provide a good foundation. But remember, the world is your classroom, and many online platforms offer courses in data analytics. In fact, you might consider obtaining certifications from recognized platforms to enhance your credibility.
Next, consider gaining some hands-on experience. This could be through internships or even volunteering to analyze data for a local sports club. This will not only give you practical exposure to sports data analysis but also help you build your portfolio, which is often more powerful than a resume.
Networking can't be stressed enough. Attend industry conferences, join online forums and discussion groups, connect with professionals in the field. You never know where your next opportunity might come from!
Career prospects in sports data analysis
The career prospects in sports data analysis are quite bright. As more and more sports organizations realize the power of data in enhancing performance and decision-making, the demand for skilled sports data analysts is only set to rise. With experience, you can move into senior roles, lead a team of analysts, or even become a strategic advisor to top management. You might be curious about the salary. While it varies depending on experience and location, sports data analysts can expect competitive compensation, often above the average for other industries.
The future? It looks incredibly exciting. With advancements in technology, such as AI and machine learning, the field of sports data analysis will continue to evolve. Who knows, you might be analyzing data from wearable tech or virtual reality simulations in a few years!
Conclusion
So, there you have it - a sneak peek into the world of sports data analyst jobs. It's a field where your love for sports meets your passion for numbers. Where you can make a real impact, influencing decisions that could lead to the next championship title. Yes, it's challenging, but it's also hugely rewarding.
Are you ready to step up to the plate and hit a home run in this exciting career? Remember, every sports legend starts somewhere. Your journey as a sports data analyst could be your first step to becoming a legend in the industry. The ball is in your court now. What are you going to do with it?
Frequently asked questions
Join millions of Data Experts
The ratio of hired Data Analysts is expected to grow by 25% from 2020 to 2030 (Bureau of Labor & Statistics).

1/4

Data Analyst is and will be one of the most in-demand jobs for the decade to come.

#1

16% of all US jobs will be replaced by AI and Machine Learning by 2030 (Forrester).

16%
Get Job Alerts
Join 5K+ talents receiving the latest job alerts and exclusive market insights.
Sign up now and get our free 2023 Data Salary guide 💰