Data quality careers
Data Quality Analyst Jobs
Uncovering roles, skills, and opportunities in ensuring data accuracy and consisency.
---
No results found
You have filters applied. Press the button below to clear the filters
Frequently asked questions
Data quality analyst jobs offer unique and specialized career opportunities for individuals who excel at maintaining the integrity of data assets.
By understanding the roles, required skills, and potential career paths in this field, you can find the perfect data quality analyst job that aligns with your interests and abilities.
Data quality is a crucial component of effective data-driven decision-making. Organizations rely on data quality analysts to maintain the accuracy, consistency, and completeness of their data assets.
We'll explore the world of data quality analyst jobs, discussing roles, required skills, and career opportunities, and answering some frequently asked questions to help you find the right fit in this specialized field.
Data Quality Analyst: Role and responsibilities
Data quality analysts are responsible for ensuring the accuracy, consistency, and integrity of data used by an organization. Their primary responsibilities include:
Identifying, analyzing, and resolving data quality issues
Developing and implementing data quality procedures, standards, and guidelines
Monitoring data quality metrics and generating reports for stakeholders
Collaborating with cross-functional teams to improve data management processes
Skills and qualifications
Data quality analysts typically possess the following skills and qualifications:
Proficiency in programming languages like SQL, Python, or R for data manipulation and analysis
Strong analytical and problem-solving skills to identify and resolve data quality issues
Familiarity with data quality tools, such as Informatica, Trillium, or Talend
Excellent communication skills to effectively convey data quality insights to stakeholders
Career opportunities and growth
Data quality analysts can find career opportunities across various industries, as organizations in different sectors increasingly rely on data-driven decision-making.
With experience and additional education, data quality analysts can progress to senior or management roles or transition to other data-focused positions, such as data governance or data management.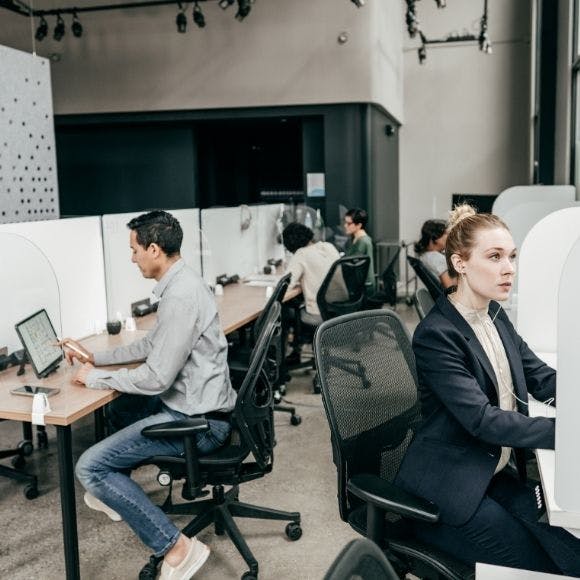 Benefits of pursuing a career in Data
Data is the foundation of modern business operations and decision-making. As such, pursuing a career in data presents several benefits, which include:
High demand
With the increasing importance of data in the business world, there is a high demand for professionals with data-related skills. This high demand means that there are plenty of job opportunities available for individuals with the right qualifications and expertise.
Lucrative salaries
As the demand for data professionals continues to increase, so do salaries. Professionals in the field of data analytics, for example, are some of the highest paid in the industry.
Continuous learning
The field of data is constantly evolving, which means that professionals in this field have the opportunity to continually learn and develop new skills. This industry provides individuals with the opportunity to stay up-to-date with the latest technology and innovation.
Diverse opportunities
Data skills are essential in almost every industry, which means that pursuing a career in data provides individuals with a wide range of opportunities. From healthcare to finance, data professionals are in demand across numerous sectors.
Join millions of Data Experts
The ratio of hired Data Analysts is expected to grow by 25% from 2020 to 2030 (Bureau of Labor & Statistics).

1/4

Data Analyst is and will be one of the most in-demand jobs for the decade to come.

#1

16% of all US jobs will be replaced by AI and Machine Learning by 2030 (Forrester).

16%
Get Job Alerts
Join 400+ talents receiving the latest job alertsand exclusive market insights.
Sign up now and get our free 2023 Data Salary guide 💰