Best Data Architect Jobs
Discover what it takes to pursue a career as a data architect. From the essential skills and responsibilities to the career opportunities available, this comprehensive guide provides all the insights you need.
---
Discover hidden Jobs

Access exclusive job openings unlisted on LinkedIn or mainstream job boards.

Be the First To Know

Receive fresh job alerts daily, ensuring you're always first in line.

Jobs from All Over the Internet

Leverage our advanced tech that aggregates the latest job offerings from every corner of the web.
+987 More Jobs Available!
Subscribe now to unlock all job opportunities.
Loved by 1,200 Data workers
Exploring the World of Data Architecture Jobs: What You Need to Know
Have you ever wondered how huge tech companies manage to store, access, and use the enormous volumes of data they generate every day? Imagine trying to navigate through a massive, complex maze with thousands of possible paths - that's the realm of data architecture!
Today, let's delve into the fascinating world of data architecture jobs and understand why they are among the most sought-after positions in today's tech-dominated world.
What Are Data Architecture Jobs?
Just as architects design buildings, data architects design databases - the foundational structures that hold and organize a company's data. However, unlike a static blueprint, a data architecture must be dynamic and flexible, capable of evolving with the ever-changing needs of a business.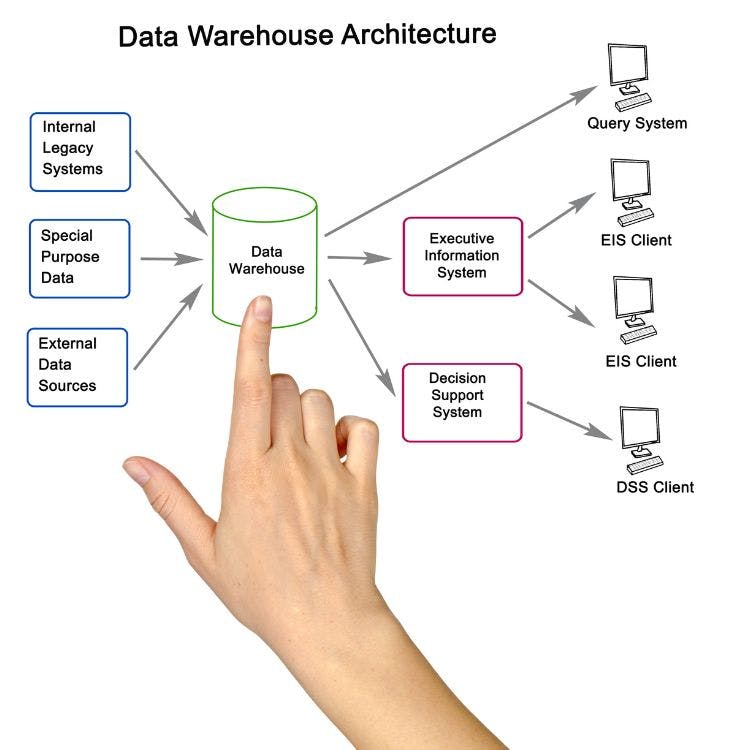 Data architecture jobs encompass a myriad of responsibilities, from designing data systems and setting standards for data management, to ensuring data integrity and security. It's like being the master weaver of a giant, intricate data tapestry! The demand for these jobs has soared in recent years, and with good reason. In today's data-driven world, organizations need experts who can help them make sense of their data and use it to make informed business decisions.
The Skill Set Needed for Data Architecture Jobs
Ever wondered what skills you might need to thrive in this field? Well, it's not just about knowing your way around databases.
First and foremost, data architects need technical skills. This includes understanding database design, data modeling, SQL, and possibly programming languages like Python or Java. It's akin to an artist knowing their tools - paintbrushes, colors, canvases, and all.
However, beyond these technical skills, there's a world of 'soft' skills that are equally crucial. You need excellent communication skills to convey complex ideas in a simple way. Problem-solving abilities? Absolutely vital - after all, you'll often be finding the best paths through that data maze. And let's not forget about business acumen. Understanding the business environment and industry trends helps data architects create systems that truly serve the company's needs.
Educational and Experience Requirements for Data Architecture Jobs
Now, you might be asking, "What educational background do I need to break into data architecture?" Generally, a bachelor's degree in a field like computer science, information technology, or data science is a good start. From there, gaining experience in data-related roles can pave the way towards becoming a data architect.
Experience is key here. You can think of it like learning to navigate a city. Initially, you might rely on maps and GPS, but over time, you learn the shortcuts, the best times to travel, and how to navigate during rush hour. Similarly, hands-on experience with databases, data systems, and business environments is crucial for a data architect.
Certifications can also play a significant role. Like a trusted seal of approval, they can help bolster your credibility and demonstrate your commitment to the field.
So far, we've demystified what data architecture jobs entail, the skills you need to succeed in the field, and the educational and experience requirements. But the journey is not over. Stay tuned to discover the job market trends for data architecture jobs, what the future holds for this profession, and why continuous learning is a must in this dynamic field.
Remember, the field of data architecture is much like a complex maze - daunting at first, but truly exciting once you learn how to navigate it!
Understanding the Job Market for Data Architecture Jobs
Now, let's turn our attention to the job market for data architecture jobs. Picture this: you've developed the necessary skills, earned your degrees, and gained some experience. But what does the job market look like?
In short, it's a pretty sunny outlook. The increasing reliance on data-driven decision-making has led to a surge in demand for data architecture professionals. It's like a gold rush, but instead of gold, it's data that companies are mining for insights and strategic advantages.
The opportunities aren't confined to a specific industry either. Whether it's finance, healthcare, technology, or e-commerce, data architects are needed everywhere. It's like being able to use your navigation skills in different cities around the world! Of course, certain regions, particularly tech hubs, might offer more opportunities.
As for salaries, they can be pretty attractive too, depending on factors like location, experience, and industry.
Future of Data Architecture Jobs
So, what's on the horizon for data architecture jobs? If data is the new oil, then data architects are the future oil magnates. Emerging technologies like AI and Machine Learning are changing the data landscape, creating even more demand for data architecture professionals.
The future seems bright, but it's important to remember that with these advancements comes the need for continuous learning and adaptation. Just as a city changes and evolves, so does the landscape of data architecture. It's essential for data architects to stay on top of industry trends and continually enhance their skills to remain relevant in this ever-evolving field.
Conclusion
So there you have it! We've navigated our way through the exciting labyrinth of data architecture jobs. From understanding what the job involves to the skills you need, the educational requirements, job market trends, and even a peek into the future of this field - we've covered it all!
Embarking on a career in data architecture can seem daunting at first, but remember, every journey begins with a single step. With the right skills, experience, and a continual learning mindset, you can become the master of the data maze!
The world of data architecture is vast and full of potential. So, are you ready to explore the thrilling maze of data architecture jobs? We assure you, it's an adventure worth undertaking!
Frequently asked questions
Do you have a passion for data? Are you looking for a job that allows you to use your analytical skills to make a difference in the world? If so, then a career as a data architect might be the perfect fit for you!
Join millions of Data Experts
The ratio of hired Data Analysts is expected to grow by 25% from 2020 to 2030 (Bureau of Labor & Statistics).

1/4

Data Analyst is and will be one of the most in-demand jobs for the decade to come.

#1

16% of all US jobs will be replaced by AI and Machine Learning by 2030 (Forrester).

16%