Best Entry Level Tech Jobs of the market
Find your next entry level job in tech. Check out the best job offers in tech from top companies.
---
Discover hidden Jobs

Access exclusive job openings unlisted on LinkedIn or mainstream job boards.

Be the First To Know

Receive fresh job alerts daily, ensuring you're always first in line.

Jobs from All Over the Internet

Leverage our advanced tech that aggregates the latest job offerings from every corner of the web.
+987 More Jobs Available!
Subscribe now to unlock all job opportunities.
Loved by 1,200 Data workers
Frequently asked questions
Welcome to the premier destination for entry-level tech jobs, where you can explore a wide range of opportunities designed to help you embark on a successful career in the technology sector. As technology continues to advance and transform industries, the demand for talented professionals in various tech roles is on the rise.
Embark on Your Technology Career Journey
With a wealth of entry-level tech jobs at your fingertips, it's time to embark on your journey in the technology sector. Begin your search for the perfect entry-level tech job, apply with confidence, and set the stage for a fulfilling and rewarding career in technology. Together, we can shape the future of innovation and progress across industries.
Entry-Level Tech Jobs: A Comprehensive Guide
The tech industry offers numerous opportunities for newcomers. This article provides a comprehensive guide to entry-level tech jobs, including the types of roles, the skills required, and how to find and prepare for these positions.
The Landscape of the Tech Industry
The tech industry is vast, dynamic, and continually evolving. It encompasses various fields, from software development and web development to IT support and data analysis, offering numerous entry-level positions for aspiring tech professionals.
Exploring Various Entry-Level Tech Jobs
The Role of a Software Developer
Software developers are responsible for designing, coding, and testing software applications. For entry-level positions, a degree in computer science or a related field is often required, along with proficiency in at least one programming language.
The Job of an IT Support Specialist
IT support specialists provide technical assistance to users, addressing hardware, software, and network issues. This role requires strong problem-solving skills and an understanding of computer systems and networks.
The World of a Web Developer
Web developers design and create websites, ensuring that they are functional, user-friendly, and aesthetically pleasing. They must be proficient in HTML, CSS, JavaScript, and often, a back-end programming language.
Essential Skills for Entry-Level Tech Jobs
Regardless of the specific role, certain skills are universally valuable in the tech industry. These include problem-solving, programming, knowledge of computer systems and networks, and the ability to learn new technologies quickly.
Finding Entry-Level Tech Jobs
Entry-level tech jobs can be found on various job boards, such as LinkedIn, Indeed, and Glassdoor. Tech career fairs and networking events can also provide valuable opportunities.
Interview Preparation for Entry-Level Tech Jobs
Preparing for a tech job interview involves understanding the job requirements, brushing up on technical skills, and being ready to demonstrate problem-solving abilities. Practicing common interview questions and discussing relevant projects or experiences can be beneficial.
Conclusion
In conclusion, the tech industry offers a wide range of entry-level positions for those eager to start their tech career. With the right skills and preparation, you can find a rewarding job in this exciting field.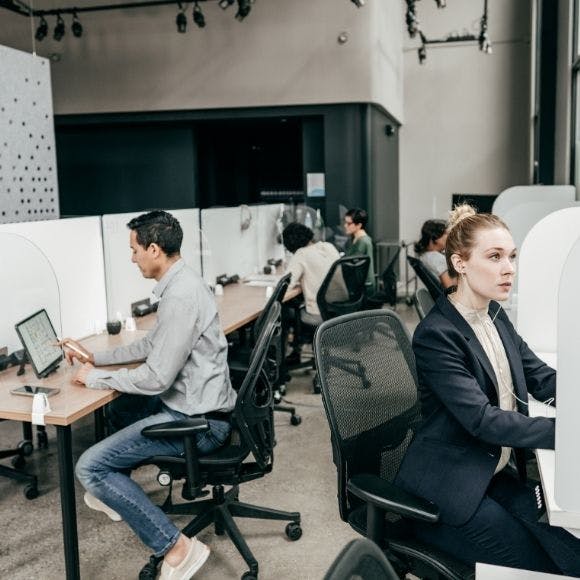 Why choose North America for your Data and AI tech career?
North America, a continent of innovation and opportunity, is a hot spot for data and AI tech careers. Eager to know the perks of working in this diverse region? Let's delve into the benefits!
Tech hub haven
From Silicon Valley to Toronto, North America hosts countless tech hubs, providing a myriad of opportunities for data and AI professionals. Ready to find your dream job? The possibilities are endless!
Competitive salaries
North America offers attractive salaries for data and AI tech professionals, ensuring your skills are valued and rewarded. It's time to reap the benefits of your expertise!
Networking goldmine
With dynamic tech communities across the continent, networking and collaboration opportunities abound. Forge connections with industry leaders at local events and watch your career soar!
Work-life balance
North America's diverse culture and breathtaking scenery create the perfect environment for work-life balance. After a day of data wizardry, why not explore a bustling city or unwind in nature?
In a nutshell, North America offers a rich blend of career opportunities, top-notch salaries, networking potential, and work-life balance for data and AI tech professionals. Ready to unleash your potential? North America awaits!
Join millions of Data Experts
The ratio of hired Data Analysts is expected to grow by 25% from 2020 to 2030 (Bureau of Labor & Statistics).

1/4

Data Analyst is and will be one of the most in-demand jobs for the decade to come.

#1

16% of all US jobs will be replaced by AI and Machine Learning by 2030 (Forrester).

16%