Data science engineering careers
Best Data Scientist Jobs in Denver
Find your next job in Data Science. Check out the best job offers for data scientists in Denver!
---
No results found
You have filters applied. Press the button below to clear the filters
Frequently asked questions
If you're a data scientist looking for a new opportunity in the Denver area, you've come to the right place! Here on the #1 jobs board for big data, analytics and data science, we have hundreds of open positions from top tech companies just waiting to be filled. So what are you waiting for? Start your search today!
As the capital of Colorado and one of the fastest-growing cities in the United States, Denver is a great place to pursue a career in data science. The city is home to a number of major corporations and startups that are always looking for talented data scientists to join their team. And with so many outdoor activities to enjoy, you'll never get bored in your free time!
Denver, Colorado is a good place to consider if you are looking for a job as a data scientist for a number of reasons:
Denver has a strong and growing economy, with a number of major industries that rely heavily on data science and analytics, including technology, healthcare, and finance. This means that there are likely to be a number of job opportunities available for data scientists in the city.
Denver is home to a number of universities and colleges that offer data science and related programs, which can help to create a pool of qualified candidates for data scientist jobs in the city.
The city of Denver has a high quality of life, with a number of outdoor recreational opportunities and a vibrant cultural scene. It is also a relatively affordable city to live in compared to other major cities in the US.
Denver is conveniently located and has good transportation links, making it easy to travel to other parts of the US and internationally.
Overall, Denver is a good place to consider if you are looking for a job as a data scientist, as it has a strong economy and a number of major industries that rely on data science and analytics, as well as a high quality of life.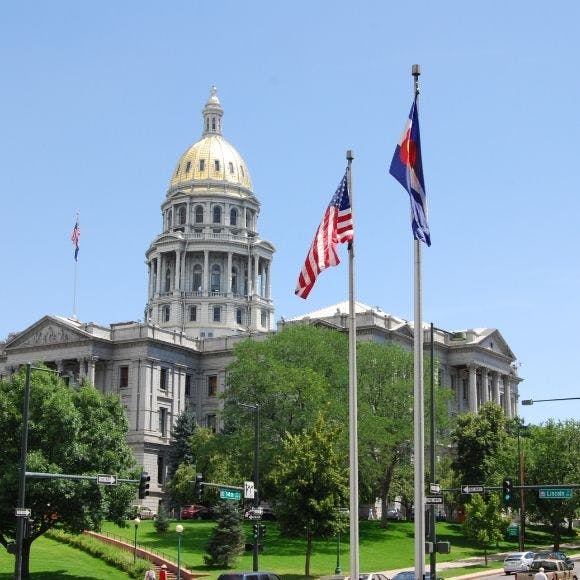 Denver: A rising hub for Data and AI Careers
Denver, a major western US city, is quickly becoming a data and AI innovation hub. Its growing tech scene, respected academic institutions, and thriving startup culture offer opportunities for professionals in these fields.
Booming tech ecosystem
Denver hosts diverse startups, established companies, and research centers, fostering innovation and collaboration for data and AI professionals. Its tech scene attracts investment, leading to job growth and career development opportunities.
Thriving startup culture
Denver's thriving startup culture offers data and AI professionals opportunities to work on innovative projects and collaborate with like-minded professionals. The city's commitment to entrepreneurship creates a favorable environment for professionals in the field.
High quality of life
Denver ranks high for quality of life, with beautiful nature, vibrant culture, healthcare, and education making it an appealing place to live and work. Data and AI professionals can enjoy a healthy work-life balance while advancing these crucial industries.
Strategic location and regional connectivity
Denver's strategic location and proximity to cities like Salt Lake City and San Francisco enable collaboration and knowledge sharing. Strong regional connections benefit Denver's data and AI professionals, keeping them at the industry forefront.
Respected academic institutions
Denver and surrounding areas host institutions like the University of Colorado Denver and the University of Denver. These universities drive research in data and AI, attracting top talent and positioning Denver as an emerging AI player.
Join millions of Data Experts
The ratio of hired Data Analysts is expected to grow by 25% from 2020 to 2030 (Bureau of Labor & Statistics).

1/4

Data Analyst is and will be one of the most in-demand jobs for the decade to come.

#1

16% of all US jobs will be replaced by AI and Machine Learning by 2030 (Forrester).

16%
Get Job Alerts
Join 400+ talents receiving the latest job alertsand exclusive market insights.
Sign up now and get our free 2023 Data Salary guide 💰