Data governance careers
Best Data Governance Jobs of the Market
Find your next job in Data Governance. Check out the best job offers for Data Engineers from top companies.
---
No results found
You have filters applied. Press the button below to clear the filters
About Data Governance Jobs
Data governance jobs are positions that require individuals to manage, protect and improve the quality of data within an organization. In this section, we'll answer some of the most frequently asked questions about data governance jobs, including what the roles entail, what skills you need to succeed, and how you can find the right opportunity for you.
Data governance jobs
Data governance is a critical component of information management, ensuring the accuracy, consistency, and security of data across an organization. This article will explore the key skills required for data governance roles, popular industries for data governance jobs, job search strategies, and tips for acing a data governance job interview.
The bedrock of information management
Data governance involves the management of data availability, usability, integrity, and security in an organization. Professionals in data governance roles work to establish processes, policies, and standards to ensure that data is managed effectively and used properly across the organization.
What it takes to excel in data governance roles
Data governance professionals require a blend of technical and soft skills.
Understanding of databases
Proficiency in database management systems like SQL Server, Oracle, or MySQL is essential. Data governance professionals must be able to create, read, update, and delete data from these systems.
Programming
A foundational understanding of programming languages, such as Python or R, is advantageous, as these languages can be used to manipulate and analyze data.
Data security
Knowledge of data security principles and practices is key to ensuring the integrity and confidentiality of data.
Leadership
Data governance professionals often lead cross-functional teams, so strong leadership skills are essential.
Communication
The ability to communicate complex data concepts to non-technical stakeholders is crucial in data governance roles.
Analytical skills
Data governance professionals must be able to analyze data, identify trends, and make data-driven decisions.
Where data governance professionals are in high demand
Data governance jobs can be found in a variety of industries, including:
Healthcare
Financial services
Technology
Retail
Government
Finding your ideal data governance job
To secure a job in data governance, consider the following strategies:
Connecting with data governance professionals
Networking can open doors to job opportunities in the field of data governance. Connect with data governance professionals at industry events, on social media platforms like LinkedIn, and through professional associations.
Harnessing the power of job search websites
Online job platforms such as Indeed, Glassdoor, and LinkedIn can be invaluable resources for finding data governance jobs. Set up job alerts and customize your search filters to receive the most relevant job listings.
Partnering with specialized recruiters
Recruitment agencies that specialize in data governance placements can provide personalized guidance throughout the job search process and access to exclusive job opportunities.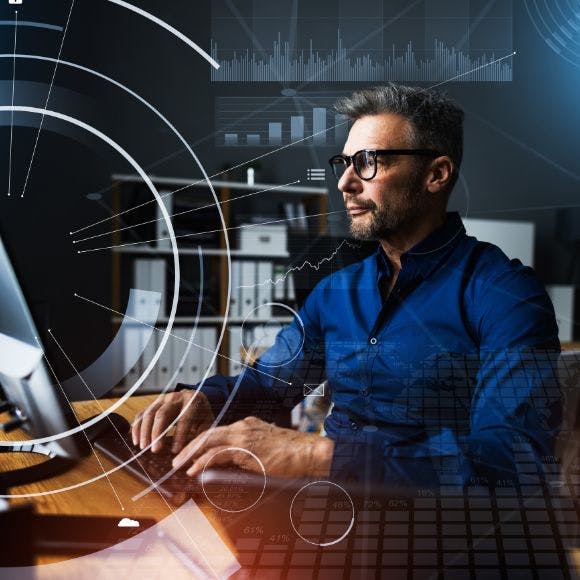 Standing out as a data governance candidate
When preparing for a data governance job interview, consider the following:
Demonstrating interest in the organization
Research the company's background, mission, and objectives. Show your potential employer how your skills can contribute to their data governance initiatives.
Highlighting your skills and experiences
Prepare for common interview questions related to your technical and soft skills, experience, and achievements in data governance. Be ready to provide specific examples of how you've applied your skills in previous roles.
Leaving a lasting impression
Present a professional image by dressing appropriately for the interview, maintaining eye contact, and exuding confidence. This will leave a lasting impression on your potential employer.
Summary of the article
In conclusion, data governance plays a crucial role in information management, and the demand for professionals in this field is high. To excel in data governance roles, you need a combination of technical and soft skills. Data governance jobs can be found in various industries, and you can use strategies like networking, using online job platforms, and partnering with recruitment agencies to find these opportunities. When interviewing for data governance jobs, demonstrate your interest in the company, highlight your skills and experiences, and present a professional image.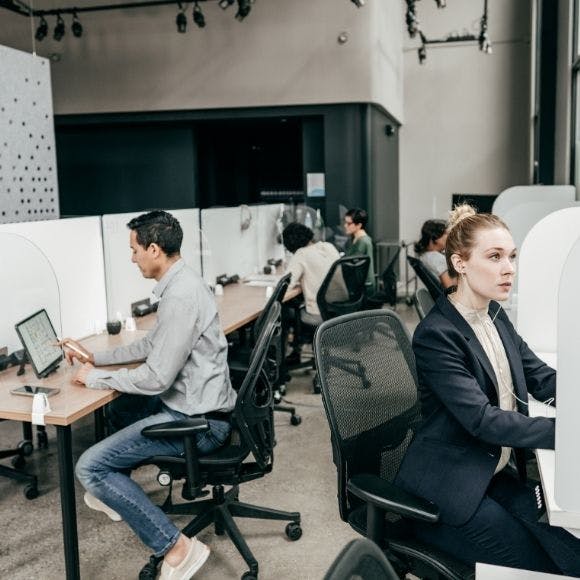 Benefits of pursuing a career in Data
Data is the foundation of modern business operations and decision-making. As such, pursuing a career in data presents several benefits, which include:
High demand
With the increasing importance of data in the business world, there is a high demand for professionals with data-related skills. This high demand means that there are plenty of job opportunities available for individuals with the right qualifications and expertise.
Lucrative salaries
As the demand for data professionals continues to increase, so do salaries. Professionals in the field of data analytics, for example, are some of the highest paid in the industry.
Continuous learning
The field of data is constantly evolving, which means that professionals in this field have the opportunity to continually learn and develop new skills. This industry provides individuals with the opportunity to stay up-to-date with the latest technology and innovation.
Diverse opportunities
Data skills are essential in almost every industry, which means that pursuing a career in data provides individuals with a wide range of opportunities. From healthcare to finance, data professionals are in demand across numerous sectors.
Join millions of Data Experts
The ratio of hired Data Analysts is expected to grow by 25% from 2020 to 2030 (Bureau of Labor & Statistics).

1/4

Data Analyst is and will be one of the most in-demand jobs for the decade to come.

#1

16% of all US jobs will be replaced by AI and Machine Learning by 2030 (Forrester).

16%
Get Job Alerts
Join 400+ talents receiving the latest job alertsand exclusive market insights.
Sign up now and get our free 2023 Data Salary guide 💰