Data Analyst engineering careers
Best Data Analyst Jobs in Atlanta
Find your next job in Data Analytics. Check out the best job offers for data analyst in Atlanta!
---
No results found
You have filters applied. Press the button below to clear the filters
Frequently asked questions
Data analyst jobs in Atlanta involve analyzing data and providing insights to help organizations make better decisions.
In this section, we'll answer some of the most commonly asked questions about data analyst jobs in Atlanta, including the skills required and how to find the right opportunity.
Introduction to data analyst jobs in Atlanta
Atlanta, known as the economic and cultural hub of the South, is a bustling metropolis that has emerged as a major hotspot for data analytics jobs. With its robust economy, diverse industry landscape, and a strong focus on technological innovation, Atlanta offers a dynamic and exciting environment for data analysts.
As a Data specialist, not only will you have the opportunity to work with a wide range of companies, from thriving startups to established corporations, but also have a chance to be at the forefront of cutting-edge data analysis techniques and strategies.
Overview of the data analyst job market in Atlanta
Job market trends
In the era of big data, the role of data analysts is more crucial than ever. As businesses increasingly rely on data to drive decisions, optimize operations, and boost customer engagement, the demand for skilled data analysts is skyrocketing.
Atlanta, with its growing focus on digital transformation and data-driven decision making, is no exception to this trend. The city has witnessed a steady rise in the demand for data analysts, making it an attractive destination for professionals in the field.
Key industries
Data analysts in Atlanta can find a wealth of opportunities across various industries. The city's robust tech scene offers numerous roles in software development and IT services companies.
Healthcare, another prominent industry in Atlanta, also relies heavily on data analysis for improving patient care and optimizing operations. Other sectors including finance, logistics, and retail also offer ample opportunities for data analysts.
Prominent companies
Atlanta is home to numerous Fortune 500 companies and thriving startups that regularly hire data analysts. Prominent companies hiring data analysts in Atlanta include well-known names like The Home Depot, Delta Air Lines, and AT&T.
In addition to these, a range of dynamic tech startups, healthcare organizations, and financial services firms also offer a plethora of opportunities for data analysts.
Roles and responsibilities of a data analyst in Atlanta
In Atlanta, as in other major cities, data analysts play a pivotal role in helping organizations make sense of the massive amounts of data they collect. As a data analyst in Atlanta, your responsibilities will typically include gathering and analyzing data, developing data-driven insights, preparing reports, and assisting in decision-making processes. You might work closely with various stakeholders, including managers, executives, and other data professionals, to understand their data needs and provide them with meaningful insights. In essence, you play a crucial role in transforming raw data into actionable strategies.
Skills required for data analyst jobs in Atlanta
Technical skills
As a data analyst, having a solid technical skill set is a must. Most data analyst jobs in Atlanta require proficiency in SQL for database querying and Excel for data manipulation and analysis. Knowledge of a statistical programming language like R or Python is also important for more advanced analysis. Familiarity with data visualization tools like Tableau or Power BI, which help translate complex data into understandable visual representations, is a sought-after skill.
Soft skills
While technical skills form the core of a data analyst's toolbox, soft skills are equally significant. These include: Strong analytical thinking to understand and interpret complex data, problem-solving abilities to tackle data-related challenges, effective communication skills, and a keen attention to detail to ensure the accuracy of your analysis.
How to find data analyst jobs in Atlanta
Job portals
When it comes to finding data analyst jobs in Atlanta, online job portals can be your best allies. Websites such as Dataaxy, LinkedIn, Indeed, and Glassdoor not only provide extensive job listings but also offer insights about the market's trends.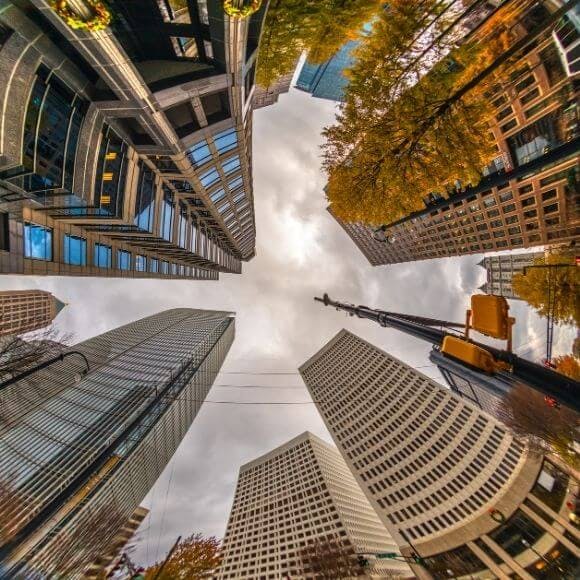 Why choose the ATL for your Data and AI career?
Atlanta, the city of southern charm and bustling businesses, is ripe with opportunities for data and AI professionals. Wondering what makes this peachy city so sweet for your tech career? Let's dive in!
Job opportunities in abundance
Atlanta's booming tech scene offers a wealth of data and AI opportunities. With startups and established companies alike seeking talent, it's the perfect place to make your mark.
Attractive salaries
The city boasts competitive salaries for data and AI professionals, and with a lower cost of living compared to other tech hubs, your paycheck stretches further. Sweet deal, right?
Networking haven
Atlanta's vibrant tech community provides fantastic networking and collaboration opportunities. Connect with industry leaders at local events and watch your career blossom!
Work-life balance
The city's rich history and diverse culture make for a unique work-life balance. After a day of data wizardry, why not explore Atlanta's culinary scene or catch a live performance?
In summary, Atlanta offers a peachy mix of career opportunities, enticing salaries, networking potential, and work-life balance for data and AI professionals. Ready to take a bite out of success? Atlanta awaits!
Join millions of Data Experts
The ratio of hired Data Analysts is expected to grow by 25% from 2020 to 2030 (Bureau of Labor & Statistics).

1/4

Data Analyst is and will be one of the most in-demand jobs for the decade to come.

#1

16% of all US jobs will be replaced by AI and Machine Learning by 2030 (Forrester).

16%
Get Job Alerts
Join 400+ talents receiving the latest job alertsand exclusive market insights.
Sign up now and get our free 2023 Data Salary guide 💰