Data Engineer Resume Examples & Tips
How to craft an eye-catching Data Engineer resume that gets you hired!
Are you a data engineer looking to land your dream job? Check out these tips and tricks for crafting an impressive data engineer resume that will get you noticed by hiring managers and recruiters.
---
As a data engineer, you play a vital role in ensuring that businesses can collect, store, and analyze large amounts of data. However, before you can put your skills to use in the workplace, you need to land the job. And to do that, you need a winning data engineer resume.
Crafting a resume that stands out from the competition can be a daunting task. You need to showcase your technical skills, your experience with different data engineering tools, and your ability to work collaboratively with other members of the team.
But fear not! In this article, we'll guide you through the process of creating an impressive data engineer resume that highlights your skills and experience and helps you land your dream job.
How to write a Data Engineer resume
Writing a data engineer resume can be challenging, but with the right approach, it can also be an enjoyable and rewarding experience. Here are some tips and tricks to help you craft a winning data engineer resume:
Tailor your resume to the job
One of the biggest mistakes you can make when crafting a resume is to create a generic document that you send out to every potential employer. Instead, you should tailor your resume to the specific job you're applying for. Take the time to read the job description carefully and make sure that your resume highlights the skills and experience that are most relevant to the position.
Use keywords
Many companies use automated systems to screen resumes before they even reach a human recruiter. To ensure that your resume gets through these systems, you need to use keywords that are relevant to the job you're applying for. These might include technical skills, programming languages, or specific data engineering tools.
Highlight your technical skills
As a data engineer, you need to have a solid understanding of a wide range of technical skills. Make sure that your resume highlights your proficiency with tools such as Hadoop, Spark, SQL, and Python, as well as any other relevant programming languages or software.
Showcase your experience
Employers want to see evidence that you have the experience and expertise needed to succeed in the role. Make sure that your resume includes detailed information about your previous roles, including your responsibilities and achievements.
Use metrics to demonstrate your impact
Employers want to see concrete evidence of the impact that you've had in previous roles. Where possible, use metrics to demonstrate the success of your projects, such as the amount of data processed or the reduction in processing time that you achieved.
Emphasize your soft skills
While technical skills are essential for a data engineer, employers also want to see evidence of strong soft skills, such as communication, teamwork, and problem-solving. Make sure that your resume highlights your ability to work collaboratively with others, as well as your communication skills.
Keep it concise and clear
Recruiters and hiring managers are often short on time, so make sure that your resume is clear, concise, and easy to read. Use bullet points and headings to break up the text, and avoid using overly complex language or jargon.
Here's an example of a data engineer resume:
John Smith Data Engineer
Contact Information: Email: johnsmith@email.com Phone: 555-555-5555 LinkedIn: linkedin.com/in/johnsmith
Summary
Experienced data engineer with a proven track record of delivering complex data solutions for enterprise clients. Proficient in a wide range of data engineering tools, including Hadoop, Spark, SQL, and Python. Strong communication and collaboration skills, with a passion for problem-solving.
Technical skills
Hadoop
Spark
SQL
Python
Tableau
AWS
Azure
Professional experience
Data Engineer, ABC Company January 2018 - Present
Collaborated with a team of data scientists to design and implement data pipelines that supported machine learning models for a leading financial services client
Worked with stakeholders to define requirements and ensure that data solutions met business needs
Optimized data processing pipelines, reducing processing time by 30%
Developed a data governance framework, ensuring compliance with relevant regulations and standards
Data Analyst, XYZ Corporation June 2015 - December 2017
Conducted in-depth analysis of customer data, providing insights that informed marketing and product development strategies
Developed and maintained data pipelines, ensuring the accuracy and completeness of data
Worked with cross-functional teams to identify opportunities for process improvements and data-driven decision-making
Education
Bachelor of Science in Computer Science, University of California, Los Angeles September 2011 - June 2015
Certifications
Cloudera Certified Data Engineer
AWS Certified Big Data - Specialty
References: Available upon request.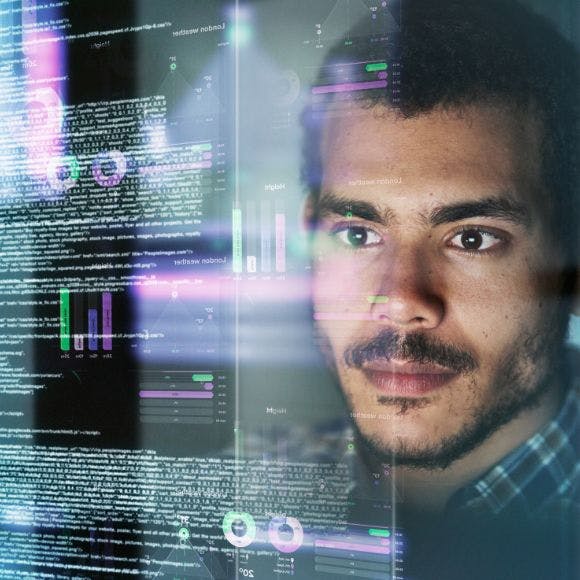 Benefits of having a career in Data Engineering
High demand for skills
Data Engineering is a rapidly growing field with a high demand for skilled professionals. Companies are constantly looking for individuals who have the expertise to manage and extract insights from large amounts of data.
This high demand for data engineers means that there is a wealth of job opportunities available, making it a great time to start a career in this field.
Lucrative salaries
Another benefit of having a career in Data Engineering is the potential for high salaries. Due to the complex and highly technical nature of the work, data engineers are among the highest paid professionals in the tech industry.
With salaries ranging from six to seven figures, a career in Data Engineering can be incredibly lucrative.
Opportunities for growth
A career in Data Engineering also offers the opportunity for personal and professional growth. As the field continues to evolve and new technologies emerge, data engineers have the chance to constantly learn and stay ahead of the curve.
Additionally, the work is constantly changing, so you will never get bored or feel stuck in a rut.