Engineering career in data science
Best Data Scientist Jobs in Toronto, Canada
Find your next job in Data Science. Check out the best job offers for data scientists in Toronto!
---
No results found
You have filters applied. Press the button below to clear the filters
Frequently asked questions
If you're interested in data science and live in the Toronto area, you're in luck! There are plenty of data scientists jobs available in Toronto. As Canada's largest city and a major financial hub, Toronto is home to dozens of businesses and organizations that rely on data to make decisions.
From banks to retailers to startups, data scientists are in high demand in Toronto. And with its thriving tech scene, world-class universities, and vibrant multiculturalism, Toronto is an ideal place to launch or further your data science career. So if you're looking for data scientists jobs in Toronto, don't hesitate to start your search today!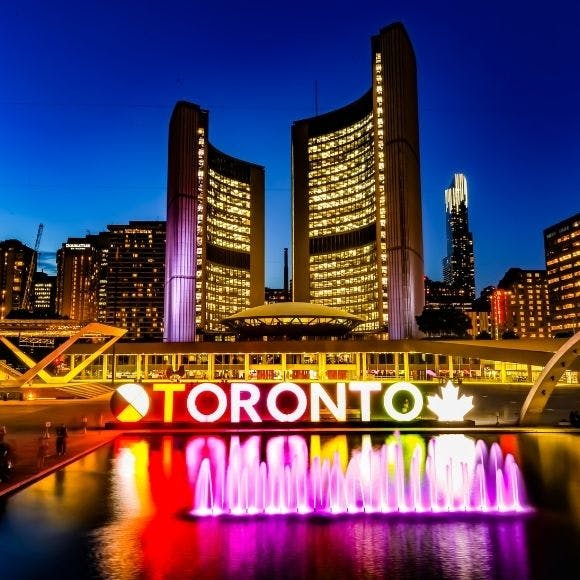 Toronto: A global powerhouse for Data and AI pros
Toronto, Canada's largest city, is a global powerhouse for data and AI innovation, offering a diverse tech scene, top academics, and research commitment.
Vibrant tech ecosystem
Toronto hosts a range of startups, established firms, and world-class research centers, fostering innovation, collaboration, job growth, and career advancement opportunities.
Diverse and inclusive workforce
Toronto's multicultural workforce values diversity and inclusion, creating an ideal work environment for data and AI professionals to collaborate and innovate.
High quality of life
Toronto ranks among the top global cities for quality of life, with excellent healthcare, world-class education, diverse cultural scenes, and recreational activities.
Strong global connections
Toronto's data and AI professionals benefit from robust international ties, fostering collaboration and knowledge sharing in a global AI hub network.
Top academic institutions
Toronto houses leading institutions such as the University of Toronto, Ryerson University, and York University, as well as the renowned Vector Institute for AI and deep learning research.
In summary, a data and AI career in Toronto offers numerous benefits, including a vibrant tech ecosystem, prestigious research institutions, and a diverse, inclusive work environment. Professionals can enjoy a high quality of life while contributing to the growth of these vital industries. Join Toronto's dynamic community to foster innovation and global collaboration.
Join millions of Data Experts
The ratio of hired Data Analysts is expected to grow by 25% from 2020 to 2030 (Bureau of Labor & Statistics).

1/4

Data Analyst is and will be one of the most in-demand jobs for the decade to come.

#1

16% of all US jobs will be replaced by AI and Machine Learning by 2030 (Forrester).

16%
Get Job Alerts
Join 400+ talents receiving the latest job alertsand exclusive market insights.
Sign up now and get our free 2023 Data Salary guide 💰