Data Science Engineering Careers
Best Data Scientist jobs in Ottawa
Find your next job in Data Science. Check out the best job offers for data scientists in Ottawa!
---
No results found
You have filters applied. Press the button below to clear the filters
About Data Scientist Jobs in Ottawa
Start your data science career in Ottawa!
Ottawa is a great place to start your data science career! The #1 jobs board for big data, analytics, and data science is the perfect place to find your next role. With access to hundreds of open positions, you're sure to find the perfect fit for your skills and experience. Get started today and take your career to the next level!
The capital city of Canada, Ottawa is a hub for big data and analytics. Home to a variety of businesses and organizations, there are many opportunities for data scientists in Ottawa. From startups to established companies, there is a data science job for everyone in Ottawa.
Some top companies hiring data scientists in Ottawa include Shopify, Nokia, BlackBerry, Thales Group, and the Canadian government. With such a variety of employers, you're sure to find a data science job that's right for you. 
And it's not just the employers that make Ottawa a great place for data scientists. The city itself is home to a number of world-class institutions, including the University of Ottawa and Carleton University. These institutions offer programs and courses that will help you hone your skills as a data scientist. So if you're looking for an exciting and rewarding data science career, Ottawa is the perfect place to start! 
There are many reasons why Ottawa is a great place to start your data science career. With a variety of employers, world-class institutions, and ample opportunity, you're sure to find success as a data scientist in Ottawa. So what are you waiting for? Start your search today!
The booming demand for data scientist jobs in Ottawa
In today's digital era, data has become an invaluable resource. Organizations across the globe are on a quest for professionals who can glean actionable insights from this treasure trove - the data scientists. Ottawa, known for its vibrant tech industry, is no exception. This article will guide you through the landscape of data scientist jobs in Ottawa.
Understanding the role of a data scientist
Data scientists are the sleuths of the digital world. They scrutinize, interpret, and visualize intricate datasets to drive strategic decision-making.
Key responsibilities of a data scientist
Their duties may fluctuate depending on the industry and the specific organization, but generally include data mining, statistical analysis, predictive modeling, and machine learning. They convert raw data into actionable insights.
Skills required to excel as a data scientist
Apart from a robust foundation in statistics and mathematics, data scientists need to be proficient in programming languages like Python and R. They should also be skilled in data visualization tools and machine learning algorithms.
Ottawa's tech industry: A fertile ground for data scientists
Ottawa, as Canada's tech hotbed, offers a plethora of opportunities for data scientists.
The influence of tech giants
Tech behemoths like Shopify and Adobe have their bases in Ottawa, consistently seeking data scientists to boost their decision-making processes.
The impact of start-ups and SMEs
Furthermore, numerous start-ups and SMEs in Ottawa depend on data scientists to propel their growth.
Education and certification for data scientists in Ottawa
Aspiring data scientists in Ottawa have a variety of educational routes to choose from.
Top universities for data science in Ottawa
Institutions such as Carleton University and the University of Ottawa offer exhaustive data science programs.
Relevant certifications
Numerous online platforms provide certifications in data science that can augment a candidate's profile.
Expected salary range for data scientists in Ottawa
The remuneration for data scientists in Ottawa varies based on experience and skill set.
Entry level data scientists
Entry-level data scientists can anticipate a salary in the range of CAD 70,000 to CAD 90,000.
Mid-level data scientists
With a few years of experience, the salary can escalate to CAD 100,000 to CAD 120,000.
Senior data scientists
Senior data scientists can earn more than CAD 130,000.
How to land a data scientist job in Ottawa
With the right toolkit and strategies, securing a data scientist job in Ottawa can be a straightforward process.
Enhancing your skill set
The first step is to ensure that you have the necessary technical skills and knowledge. Refining your knowledge in statistics, programming, and machine learning is a fantastic place to start. If you're a novice, online courses can be a practical resource.
Networking and job search
The next step is to start networking and actively looking for job opportunities.
Job portals
Popular job portals like LinkedIn, Indeed, and Glassdoor frequently post data scientist job vacancies in Ottawa.
Networking events
Networking events, meetups, and data science conferences can be a great avenue to connect with professionals in the field and learn about job openings.
The future of data science jobs in Ottawa
The future of data science jobs in Ottawa appears bright, with potential for significant growth.
Technological advances
As technology continues to advance, so does the demand for data scientists. With the evolution in AI and machine learning, the importance of data scientists is likely to escalate.
Growth predictions
Experts forecast a steady surge in data science jobs in Ottawa in the coming years, making it a promising career option.
In conclusion, Ottawa's thriving tech industry, coupled with the rising significance of data-driven decisions, has created a fertile landscape for data scientist jobs. Whether you're an aspiring data scientist or an experienced professional looking to relocate, Ottawa offers plentiful opportunities.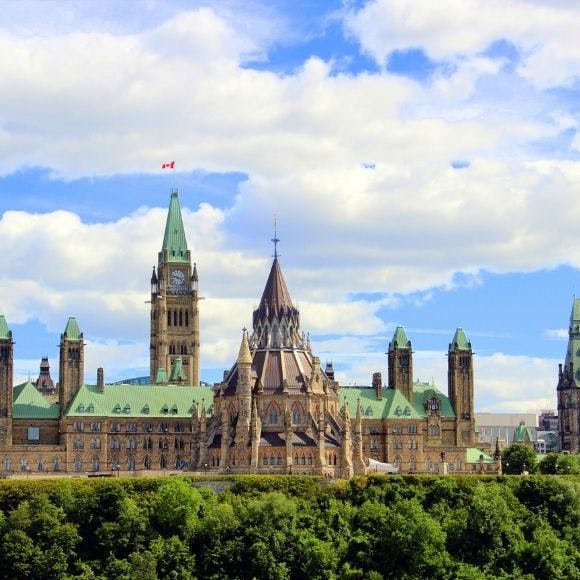 Ottawa: A hub for Data and AI innovation
Ottawa, Canada's capital, offers a thriving tech scene, respected academic institutions, and government support for data and AI professionals.
Thriving tech ecosystem
Ottawa's dynamic tech ecosystem includes startups, established firms, and research centers, fostering innovation, collaboration, job growth, and career development opportunities.
Government support
Ottawa, Canada's capital, benefits from direct access to government support and resources, actively investing in data and AI research, talent development, and business growth.
High quality of life
Ottawa ranks among the top cities in Canada for quality of life, with rich cultural scenes, excellent healthcare, world-class education, and abundant green spaces.
Strategic location
Ottawa's strategic location within Canada and proximity to major cities, such as Toronto and Montreal, enables collaboration and knowledge sharing among data and AI professionals.
Respected academic institutions
Ottawa is home to respected institutions like the University of Ottawa, Carleton University, and Algonquin College, attracting top talent and positioning Ottawa as an emerging player in AI innovation.
In summary, a data and AI career in Ottawa offers numerous benefits, including a thriving tech ecosystem, government support, high quality of life, strategic location, and respected research institutions. Join Ottawa's dynamic community and foster innovation and collaboration on a national scale.
Join millions of Data Experts
The ratio of hired Data Analysts is expected to grow by 25% from 2020 to 2030 (Bureau of Labor & Statistics).

1/4

Data Analyst is and will be one of the most in-demand jobs for the decade to come.

#1

16% of all US jobs will be replaced by AI and Machine Learning by 2030 (Forrester).

16%
Get Job Alerts
Join 400+ talents receiving the latest job alertsand exclusive market insights.
Sign up now and get our free 2023 Data Salary guide 💰