Data science engineering careers
Best Data Scientist Jobs in Chicago
Find your next job in Data Science. Check out the best job offers for data scientists in Chicago!
---
No results found
You have filters applied. Press the button below to clear the filters
Frequently asked questions
Are you a data scientist looking for your next big career move? If so, you'll want to check out the #1 jobs board for big data, analytics, and data science in Chicago. We've got hundreds of open positions from top tech companies waiting to be filled—and we're sure to have the perfect one for you! 
To get started, simply create a profile and upload your resume. Once you've done that, you can begin searching our database of available positions. You can filter by job title, location, and salary to find something that's a perfect fit for you. And if you need any help along the way, our team of career experts is always here to assist! 
Ready to take the next step in your career? Search our database of data scientist jobs in Chicago today and apply to as many as you like. We can't wait to help you land your dream job!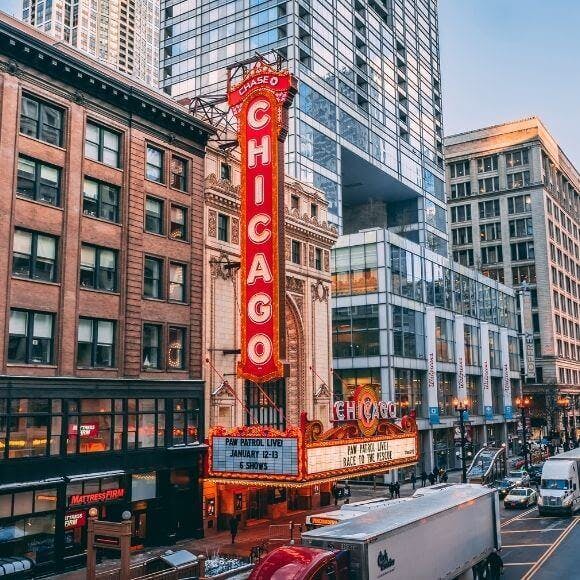 Why choose Chicago for your Data and AI tech career?
Chicago, the Windy City known for its architectural marvels and deep-dish pizza, is fast becoming a hub for data and AI tech careers. Keen to learn what makes this city so alluring for tech professionals? Let's dive in!
Job opportunities in the breeze
Chicago's tech scene is blooming, with startups and established companies alike seeking data and AI experts. Ready to ride the wave? A wealth of opportunities awaits you!
Competitive salaries
The city offers enticing salaries for data and AI tech professionals, ensuring you're well-compensated for your skills. Plus, with a lower cost of living compared to other tech hubs, your paycheck goes further.
Networking gust
Chicago's thriving tech community provides excellent networking and collaboration opportunities. Connect with industry leaders at local events and let your career soar to new heights!
Work-life balance
Chicago's rich history, diverse culture, and outdoor activities offer a unique work-life balance. After a day of data analysis and AI development, why not explore the city's vibrant arts scene or catch a sports game?
In summary, Chicago presents an exciting mix of career prospects, competitive salaries, networking potential, and work-life balance for data and AI tech professionals. Ready to embrace the Windy City's wonders? Chicago beckons!
Join millions of Data Experts
The ratio of hired Data Analysts is expected to grow by 25% from 2020 to 2030 (Bureau of Labor & Statistics).

1/4

Data Analyst is and will be one of the most in-demand jobs for the decade to come.

#1

16% of all US jobs will be replaced by AI and Machine Learning by 2030 (Forrester).

16%
Get Job Alerts
Join 400+ talents receiving the latest job alertsand exclusive market insights.
Sign up now and get our free 2023 Data Salary guide 💰