Data Analyst engineering career
Best Data Analyst Jobs in the United Kingdom
Find your next job in Data Analytics. Check out the best job offers for data analyst in UK!
---
No results found
You have filters applied. Press the button below to clear the filters
Frequently asked questions
Data analysis involves cleaning, inspecting, transforming, and modelling data to discover useful information, draw conclusions, and support decision-making. It is a critical process in most industries and is an essential part of the data-driven decision-making approach.
Importance of a data analyst
A data analyst plays a crucial role in interpreting data and turning it into information that can offer ways to improve a business, thus affecting business decisions. They take raw data and, using their skills in statistics and software, create meaningful reports that can guide strategic business moves.
Scope of data analysis jobs in the UK
Job market overview
The UK job market for data analysts is thriving with numerous opportunities across various industries. This is driven by the rising importance of data analysis in decision-making processes.
Key industries
Data analysts are needed in a wide array of industries in the UK, including finance, healthcare, retail, and technology.
Regions with high demand
While opportunities for data analysts are spread throughout the UK, major cities like London, Manchester, and Edinburgh have particularly high demand due to the concentration of businesses.
Skills required for a data analyst in the UK
Technical skills
Data analysts in the UK need to be proficient in tools like Excel, SQL, Python, R, and data visualization software like Tableau or PowerBI.
Soft skills
Apart from technical skills, data analysts should possess strong analytical skills, problem-solving abilities, attention to detail, and excellent communication skills.
How to become a data analyst in the UK
Educational requirements
Most data analyst roles in the UK require a bachelor's degree in a related field, such as statistics, mathematics, economics, or computer science.
Gaining experience
Experience in data analysis can be gained through internships, part-time jobs, or even through projects during academic studies.
Certifications
While not always required, certifications in specific tools and technologies can boost your credibility as a data analyst.
Searching for data analyst jobs in the UK
Job portals
Job portals like Dataaxy, Indeed, Reed, and Totaljobs are excellent places to start your job search.
Networking
Networking events and platforms like LinkedIn can also provide opportunities to connect with potential employers.
Company websites
Applying directly through company websites can also be an effective strategy.
Tips for landing a data analyst job in the UK
To land a data analyst job in the UK, it's important to tailor your CV and cover letter to each specific job, highlighting the relevant skills and experiences that align with the job description. It's also beneficial to build a portfolio of relevant projects that demonstrate your data analysis skills and experience. Preparing for interviews by practicing common interview questions and scenarios can also increase your chances of success.
Conclusion
A career as a data analyst in the UK can be highly rewarding, offering numerous opportunities for growth and development. By understanding the job market, enhancing your skills, and using effective job search strategies, you can greatly increase your chances of landing a desirable data analyst role.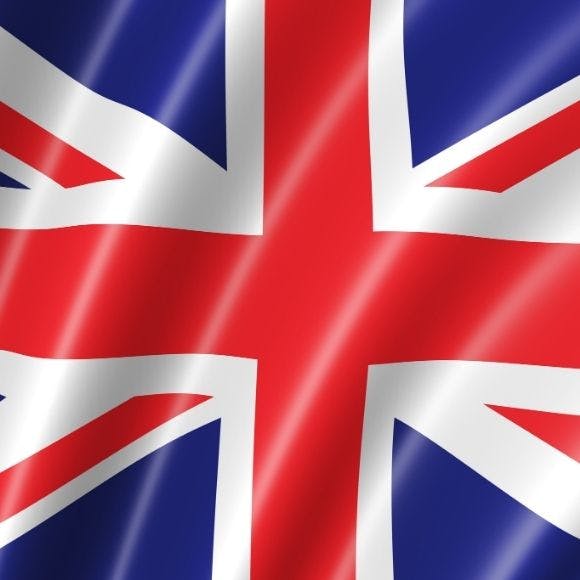 Why choose the United Kingdom for your Data and AI tech career?
The United Kingdom, a country steeped in history and innovation, is a hub for data and AI tech careers. Wondering what makes this country a prime location for tech professionals? Let's explore!
Job opportunities abound
From London to Manchester, the UK offers countless job opportunities for data and AI experts. Whether you're seeking a startup or established company, your perfect fit awaits!
Competitive salaries
The UK offers attractive salaries for data and AI tech professionals, ensuring your skills are valued and rewarded. Time to cash in on your expertise!
Networking opportunities
The UK's dynamic tech communities provide unparalleled networking and collaboration opportunities. Connect with industry leaders at local events and watch your career soar!
Work-life balance
The UK's rich culture and breathtaking scenery allow for a unique work-life balance. After a day of data analysis and AI development, why not explore a historic castle or relax in a picturesque park?
In summary, the United Kingdom offers a diverse mix of career opportunities, competitive salaries, networking potential, and work-life balance for data and AI tech professionals. Ready to unlock your potential? The UK is the perfect place to start!
Join millions of Data Experts
The ratio of hired Data Analysts is expected to grow by 25% from 2020 to 2030 (Bureau of Labor & Statistics).

1/4

Data Analyst is and will be one of the most in-demand jobs for the decade to come.

#1

16% of all US jobs will be replaced by AI and Machine Learning by 2030 (Forrester).

16%
Get Job Alerts
Join 400+ talents receiving the latest job alertsand exclusive market insights.
Sign up now and get our free 2023 Data Salary guide 💰