Career in Data Analytics
Best Data Analyst Jobs in Montreal, Canada
Find your next job in Data Analytics. Check out the best job offers for data analyst in Montreal!
---
No results found
You have filters applied. Press the button below to clear the filters
There is no shortage of data analyst jobs in Montreal. A quick search on Indeed brings up over 1,000 results. With such a high demand for data analysts, it's no wonder that many companies are willing to pay top dollar for qualified candidates.
So, what does it take to be a data analyst in Montreal? First and foremost, you need to have strong analytical and problem-solving skills. You must be able to sift through large data sets and identify trends and patterns. Additionally, you should be proficient in Excel and other data analysis software. Finally, it helps to be familiar with the French language, as many data analyst jobs in Montreal require bilingualism.
If you think you have what it takes to be a data analyst in Montreal, don't hesitate to start your job search today! There are plenty of great opportunities out there waiting for you.
Frequently asked questions
Data analyst jobs in Montreal are positions that require individuals to use their skills in data analysis, database management, and data visualization to support business decisions in Montreal, Quebec.
In this section, we'll answer some of the most frequently asked questions about data analyst jobs in Montreal, including what the roles entail, what skills you need to succeed, and how you can find the right opportunity for you.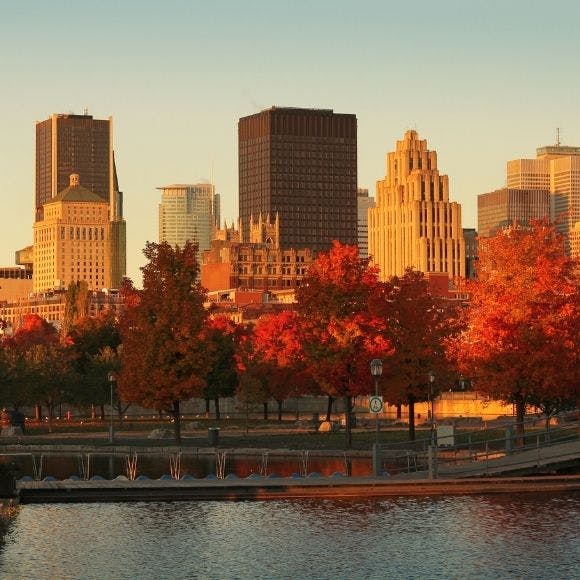 Montreal: A global hub for Data and AI innovation
Montreal, a Canadian AI hub, offers a vibrant tech scene, renowned academic institutions, and research commitment.
Dynamic tech ecosystem
Montreal's growing tech scene includes diverse startups, established firms, and world-class research centers. These foster innovation and collaboration, attracting investment and creating job growth.
Bilingual & multicultural atmosphere
Montreal's multicultural city blends English and French-speaking communities, providing a diverse work environment. This bilingual setting enhances cultural awareness, communication skills, and fosters collaboration.
Affordable living costs
Montreal boasts a relatively low cost of living compared to other tech hubs. Affordable housing, public transportation, and cultural activities enable a comfortable lifestyle and healthy work-life balance.
Vibrant arts & culture
Montreal's rich arts and culture scene includes festivals, museums, galleries, and music venues. Professionals enjoy diverse cultural experiences, contributing to a well-rounded lifestyle and fostering a dynamic work environment.
Top research institutions
Montreal is home to renowned institutions like Université de Montréal, McGill University, École Polytechnique de Montréal, and AI research center Mila. These institutions attract global talent and position Montreal at the AI innovation forefront.
In summary, a data and AI career in Montreal offers numerous benefits, including a dynamic tech ecosystem, diverse workforce, affordable living, vibrant culture, and top research institutions. Embrace Montreal's thriving community, nurturing innovation and collaboration globally.
Join millions of Data Experts
The ratio of hired Data Analysts is expected to grow by 25% from 2020 to 2030 (Bureau of Labor & Statistics).

1/4

Data Analyst is and will be one of the most in-demand jobs for the decade to come.

#1

16% of all US jobs will be replaced by AI and Machine Learning by 2030 (Forrester).

16%
Get Job Alerts
Join 400+ talents receiving the latest job alertsand exclusive market insights.
Sign up now and get our free 2023 Data Salary guide 💰