Artificial Intelligence engineering careers & jobs
Best Artificial Intelligence Jobs in Vancouver
Find your next job in artificial intelligence engineering in Vancouver. Check out the best job offers for AI engineers from top companies in British Columbia.
---
No results found
You have filters applied. Press the button below to clear the filters
About AI jobs in Vancouver
Technology companies in Vancouver are increasingly looking for employees with expertise in artificial intelligence (AI). With its rapidly growing tech industry, Vancouver is a hotbed for AI activity. Here's what you should know about the state of AI jobs in Vancouver.
The number of AI jobs in Vancouver has been on the rise in recent years, as more and more companies look to adopt AI technologies. In fact, according to a recent report from Indeed, the number of AI job postings in Vancouver has increased by nearly 50% since 2018.
With its growing reputation as a hub for tech innovation, it's no surprise that Vancouver is attracting attention from AI professionals. According to another report from PwC, Vancouver is one of the top Canadian cities for tech talent. This is due in part to the city's strong university programs and research centers, which are training the next generation of AI experts.
In this section, we'll answer some of the most frequently asked questions about artificial intelligence jobs in Vancouver, including what the roles entail, what skills you need to succeed, and how you can find the right opportunity for you.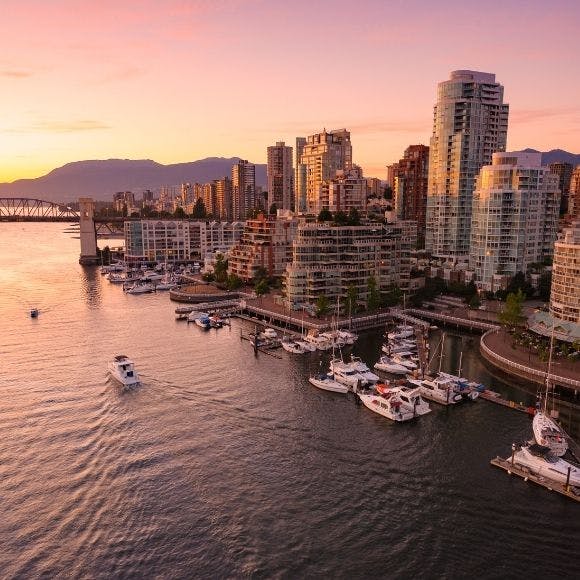 Vancouver: A flourishing hub for Data and AI professionals
Vancouver, a thriving Canadian coastal city, is becoming a key player in data and AI. Its tech scene, academic institutions, and research commitment offer ample opportunities for professionals.
Growing tech ecosystem
Vancouver's expanding tech ecosystem features diverse startups, established companies, and research centers. This dynamic community fosters innovation and collaboration for data and AI professionals.
Diverse workforce
Vancouver values diversity and inclusion, creating an ideal work environment for professionals from various backgrounds. This diverse workforce fosters collaboration and innovation in data and AI industries.
High quality of life
Vancouver ranks high globally for quality of life, with stunning nature, vibrant culture, and world-class education. Data and AI professionals enjoy a healthy work-life balance while contributing to crucial industries.
Global connections
Vancouver's strategic Pacific Rim location fosters international collaboration and knowledge sharing. Data and AI professionals benefit from strong global connections, staying at the industry forefront.
In summary, a data and AI career in Vancouver offers a growing tech ecosystem, respected research institutions, and a high quality of life. Join Vancouver's vibrant community that promotes global innovation and collaboration.
Join millions of Data Experts
The ratio of hired Data Analysts is expected to grow by 25% from 2020 to 2030 (Bureau of Labor & Statistics).

1/4

Data Analyst is and will be one of the most in-demand jobs for the decade to come.

#1

16% of all US jobs will be replaced by AI and Machine Learning by 2030 (Forrester).

16%
Get Job Alerts
Join 400+ talents receiving the latest job alertsand exclusive market insights.
Sign up now and get our free 2023 Data Salary guide 💰