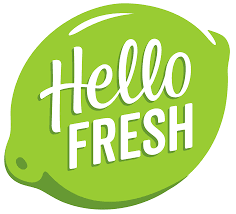 About Hellofresh
HelloFresh was founded in November 2011, and is one of the earlier companies in the meal-kit industry. HelloFresh delivers fresh, hand-picked ingredients and easy-to-follow recipes to your door, so you can cook delicious, healthy meals at home. The company was initially funded by Rocket Internet, and HelloFresh first started delivering meal kits to paying customers in early 2012.
HelloFresh has since expanded to the Netherlands, UK, US and Australia, and by 2014, the company claimed to be delivering 1 million meals per month. In 2014, HelloFresh raised $50 million in a funding round, after having raised $10 million in 2012 and $7 million in 2013.
HelloFresh is a great way to get fresh ingredients and easy recipes delivered right to your door. With HelloFresh, you can cook delicious, healthy meals at home with ease. Whether you're a beginner cook or an experienced chef, HelloFresh has something for everyone.So what are you waiting for? Try HelloFresh today!
Other jobs at Hellofresh
Hellofresh does not currently have any open job positions in Data & Ai.