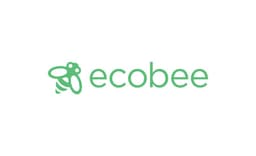 About ecobee
Ecobee is a Canadian home automation company that makes smart thermostats, temperature and occupancy sensors, smart light switches, smart cameras, and contact sensors. The thermostats are controlled by using the built-in touchscreen, web portal, or app available for iOS, Android, and the Apple Watch. Other devices are controlled solely through the app or web portal. The thermostat or camera acts as a hub for their other devices.
The light switches do not require a thermostat or camera but do not provide hub functionality. Additionally, ecobee provides a set of subscription services to complement its product line. ecobee products are designed to improve energy efficiency and comfort while also providing features like remote access, automatic scheduling, and alerts. ecobee's products are simple to install and easy to use, making them a great choice for anyone looking for a complete home automation solution.
Other jobs at ecobee
ecobee does not currently have any open job positions in Data & Ai.